Compassionate Live-in And Visiting Home Care Services
Professional, personal, and committed care for the elderly and older adults at risk in Devon
Helping you or your relatives live a fulfilling, independent life safely at home with flexible, cost-effective, and exceptional personal care.
Joining a growing team with a genuine purpose
7 Nov 2023 Sandra Wright Team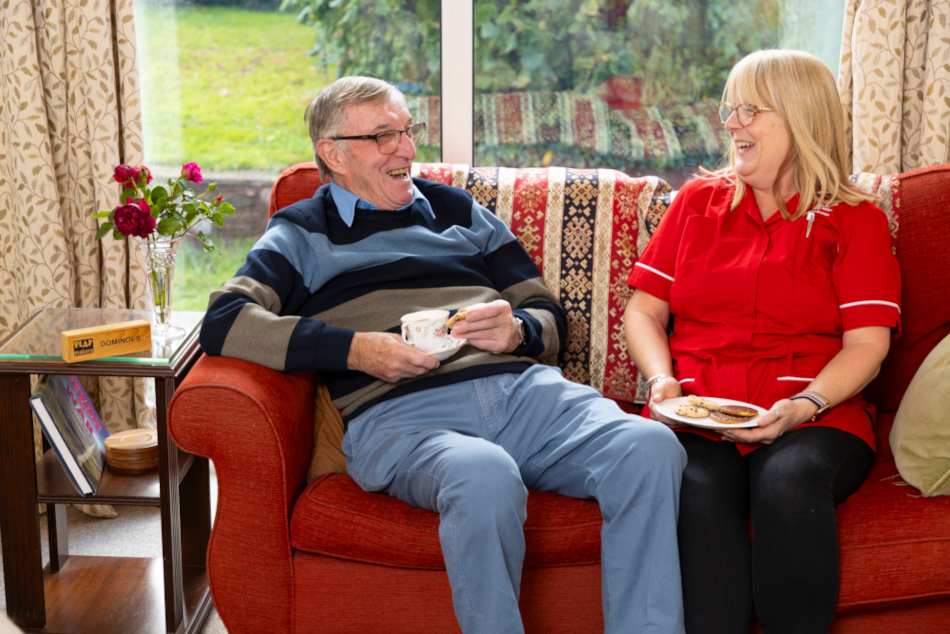 Since Care With Kindness started in 2021 it has had a real sense of clarity in what it wanted to achieve. "We knew that rural care in Devon, like all areas of the country, is a real problem and we wanted to make a difference", said Registered Manager, Sarah. "The problem is although many elderly people live in these areas, the traditional companies are reluctant to serve it because it is expensive to do so. For us, it is less about making money and more about providing exceptional support to individuals and their families".
So what makes the difference – how is Care With Kindness able to do this?
"It starts with our wonderful team of carers", said Sarah. "They are all absolutely committed to making a difference to the lives of our clients and will do whatever it takes. They strike up genuine friendships and always go and above beyond – whether it is picking up shopping, keeping families informed or through their skilled care to vulnerable people who often have no one else to depend on. We ensure all of the carers have the minimum of 1 hour to provide their support so that this allows them to take the time to listen carefully and pick-up on any concerns or worries the individual might have. "
Care With Kindness believes that the staff are at the centre of the business – without them they couldn't deliver good quality affordable care. Director, Chris Lorimer, explains, "We set up the company to deliver a different type of service as my wife and my experience of rural care had been dismal when looking after my mother in law at our home. By having exceptional and committed carers, we felt that as long as profit wasn't the major motivation, we could deliver a great service for our community. We pay our staff well and make sure they are well-supported. The truth is they are more like an extended family".
So what's it like being a carer at Care With Kindness?
New member of staff, Sam, joined Care With Kindness having had a varied career in business administration but having supported an elderly relative knew she wanted to a role that would bring into focus her passion for helping others. "I knew I wanted to be part of a team and I get this through Care With Kindness. All of the staff are so welcoming and supportive – they really help you out to make sure you can provide the right care at the right time. Each client has their own preferences and it takes a bit of time to understand these but I always know I have a team who can help me out when I ask. I am also fully supported with formal supervision and training and have been encouraged to take additional qualifications which they will pay for. I feel there will be wider opportunities within the company but at the moment, they are helping to build my confidence with different clients."
Care With Kindness ensures all staff have a full induction and a training plan with regular supervision to help them identify ways where they can develop further. Sandra, Training Manager at Care With Kindness said, "The more we can develop staff, the better it is for the client. We like to have a combination of face to face training and supervision with clients, online training which can be done at home or here in the office, and full training days using outside experts at our beautiful centre in between Honiton, Ottery and Cullompton. Our next training session here will include comprehensive first aid, oral health and an opportunity for best practice sharing – it's always varied".
Although there are opportunities for full-time staff as community carers, Care With Kindness is also happy to provide opportunities for part-time roles on a casual basis or on block pay basis for week-end and evening shifts. "We pay staff well", said Sandra, "but it is a responsible role where we want the best staff. We offer a variety of shift patterns as we know that our staff's lives are unpredictable and we need to enable them to have the right work-life balance for them".

Further detail:
Staff roles are available for clients based in the rural areas between Honiton, Ottery St Mary and Cullompton.
Applicants do not need to have a care background but will need to be compassionate and empathetic. They should also be team players.
All staff will need to be able to drive and have access to a car.
Pay rates are as follows:

£12.50/hour for week-days and £13.50/hour for week-ends for casual hour contracts for hours of delivery
£12/hour for week-end block six hour contracts, ie 6 hours paid regardless of hours delivered.

Travel paid at 45 pence per mile.
Holiday pay, sick pay and pension contributions all as standard for all staff
Contact us today if you would like to find out more.
Search blog
Post categories
Recent posts
Archive posts