Compassionate Live-in And Visiting Home Care Services
Professional, personal, and committed care for the elderly and older adults at risk in Devon
Helping you or your relatives live a fulfilling, independent life safely at home with flexible, cost-effective, and exceptional personal care.
Why is the cost of care increasing?
25 Apr 2022 Chris Lorimer Care support / Funding / General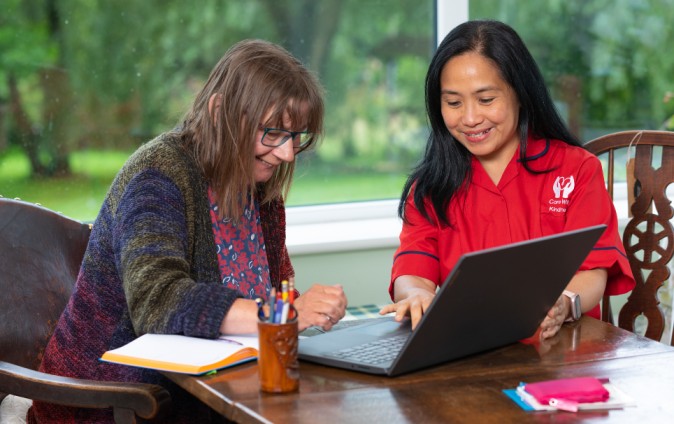 The spiralling cost of care is being felt by everyone, particularly those with fixed and low incomes in a time when the cost of living is accelerating rapidly. So why is social care so expensive and how can service users and their families afford it?
The cost of social care is not static and has increased significantly in the last decade for a number of reasons. First, demand for care support is increasing rapidly as the number of us who are requiring care is increasing as we live longer. In areas such as Devon, this position is exacerbated as many people choose to retire here - for example, in East Devon over one third of adults are over 65. Secondly, at the same time the availability of carers has not increased, resulting in wages of carers increasing, especially for experienced carers who can demand significantly more. Thirdly, many service users are dependent on a fixed income, including the state pension, to pay for social care - however, the value of this has been heavily affected by the rising costs of living, particularly through increasing energy and food costs. Finally, in rural areas the cost of care has been further increased by increased cost of travel for carers with fuel prices rising significantly.
Now the cost of care support will vary depending on needs (basic companionship will cost less than personal care). Also non-registered carers (sometimes called personal assistants) will be able to avoid some of the more significant costs of being regulated. However, you should check that the carers have the right skills and are capable of providing the right support in the short time and going forward. Be aware that once you are using a carer for a certain number of hours per week, you should employ them which will incur further costs.
So what can you do to plan for the costs of care?
At Care With Kindness, we charge 10% less than the largest providers as we understand that cost can be a barrier to many needy users accessing the best professional care. We recommend that service users contact their Local Authority to receive a care need assessment to understand what care they need and what support is available. We also suggest that the service users and their families compare and contrast the range of local care providers, obtaining recommendations wherever possible, ideally from professionals. Consider ratings from regulators, such as the Care Quality Commission, and be hesitant at engaging carers which are significantly below comparable costs - what support are you really getting and will this be appropriate in the months ahead? Where there are individual carers, what will happen when they are not working?
We appreciate that the costs of care is a significant issue and we are doing our upmost to minimise these whilst investing heavily in ensuring the quality of care is of the highest of standards. A tricky balance!
Please contact us if you would like to chat through your individual circumstances.
Search blog
Post categories
Recent posts
Archive posts